Fall, 2008
(If you have time and student aid allows, check for ALL these online--in some instances, even student aid won't make sense with the price difference; in addition, check with Kristi Walters at Barnes and Noble--they can order anything quickly and with often less expense than other area bookstores)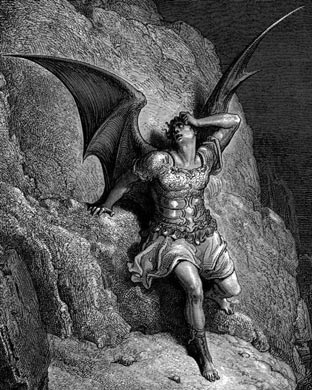 *Intro. to Shakespeare, ENG 3233, 8:00 a.m., Wilson316-B
A generous sampling of Shakespeare's primary genres: history, tragedy, tragi-comedy, and comedy; included with the course, information on acting companies, the culture, playhouses, and other dramatists.
All Signet paperback editions:
Romeo and Juliet, ISBN 978-0-451-52686-1
Richard II, ISBN 978-0-451-52695-3
A Midsummer Night's Dream, ISBN 978-0-451-52696-0
Othello, ISBN 978-0-451-52685-4
Macbeth, ISBN 978-0-451-52677-9
Measure For Measure, ISBN 978-0-451-52715-8
The Tempest, ISBN 978-0-451-52712-7

*Introduction to Literature of the Western World, 1 (to 1800) ENG 2013-005, 10:00 a.m., Wilson 316A
A sampling of Western literature from Homer to the 18th century. Text: Norton Anthology of Western Literature, Vol. 1, ed. 8
*The Impulse Toward Religion (Historical background of the need for and development of religions)
ENG 1643, 11:00 a.m., Wilson 328
(Students need to leave their denominational beliefs at home and prepare to study from history (the best of Judaic, Christian, and Islamic scholarship), and study from a "neutral" beginning. A comprehensive list of scholarship will be available from the first of the class; in addition, please remember that most of us learn from "Authority" and "Economy"-- we trust in those we deem "authoritative," no matter the background or actual knowledge, and then "Economy": we haven't the time to learn, check, decipher, or question for ourselves, so we revert again to "authority." If you haven't an open-mind or you trust others
to think on your behalf, this class isn't for you.
Text: Understanding the Bible, ed. Stephen Harris, McGraw-Hill, 2007, 7th edition. In addition, you'll need a bible for reference --King James, Oxford, New English, Revised Standard, etc.; the best remains the Anchor Study Bible series, organized by individual texts and edited by different scholars.
(Let me remind you that sample papers are available for all classes, writing ideas, suggestions for study and note taking, etc.--all available on this site)
Summer Term 2, 2008
The American Novel (9:50-Noon)
Hawthorne, Maggie: A Girl of the Streets, The Great Gatsby, Cane, Steinbeck, Wise Blood)
Summer Term I, 2008
British Literature Since 1800 (7:30 - 9:40 a.m.) ENG 3263-001
(Syllabus: Frankenstein; The Heart of Darkness; Brave New World; "Riders to the Sea"; Poetry)
Summer Term II, 2008
British Drama to 1800 (12:10 - 2:20 p.m.) ENG 3243-001
(Syllabus: The Second Shepherd's Play; The Merchant of Venice; Antony and Cleopatra; The Revenger's Tragedy; The Beggar's Opera; School for Scandal)
Spring Semester, 2008
Introduction to Western Literature 1, -004 (9:00 - 9:50, MWF)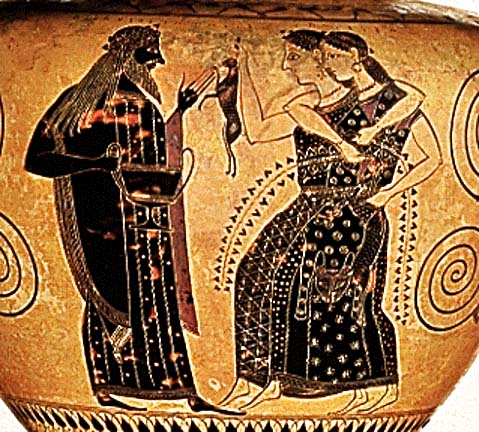 Modern and Contemporary Drama (10:00 - 10:50, MWF)
Renaissance Drama, excluding Shakespeare (1:00 - 1:50, MWF)
Introduction to Western Literature, -012 (2:00 - 2:50, MWF)
(suggestions for your Lit 1 paper)
Fall Semester, 2007
Shakespeare Survey (11:00 -11:50, MWF)
(For a syllabus, click here)
Literature of the Western World II, sections 007 & 009
(1:00-1:50; 2:00-2:50, MWF)
(For a Syllabus of both classes, click here)
Summer Term 1, 2007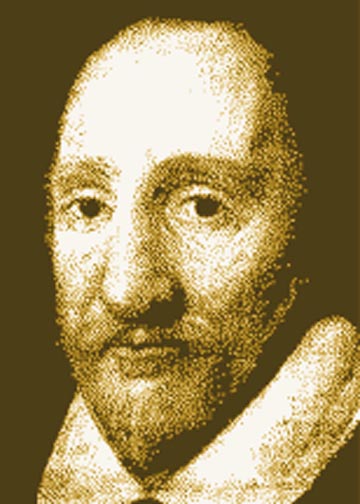 Summer 1 Term: Monday through Thursday, 7:30 - 9:40 a.m. Graduate Shakespeare Seminar, ENG 6233-01. For permission to take this course as an undergraduate (especially seniors), please contact the instructor, Dr. Wayne Narey at wnarey@astate.edu, or call 972-2625 during office hours: 11:00-1:00 p.m., MWF, spring semester.
(Richard Burbage: lead tragedian for the Chamberlain's/King's Men)
Plays: The Taming of the Shrew; Richard II; King Lear;
Troilus and Cressida; The Winter's Tale
Please note that each play has a designated text, so that graduate students--those
who may may soon teach Shakespeare, study Shakespeare in more depth, or
prepare themselves as independent scholars--come to know the differences in texts
and their intended audiences. Therefore, I've selected different accompanying texts for each
the plays, including two recommended books for additional information. (Texts have
been ordered through the ASU Bookstore, Indian Bookstore, and are, of course,
available online--locally, Barnes & Noble has copies or Arden and Signet editions.)
Plays:
Shrew: Bedford Books, Texts and Contexts
Richard II: Signet Books (usual texts, by comparison, include The Yale Shakespeare, Folger Shakespeare,
or Sourcebooks Shakespeare, which includes a CD of soliloquies / monologues). Other editions exist, which
we'll talk about in class--the Signet represents the usual classroom text for a serviceable, first-time user.
Troilus and Cressida: The Arden Shakespeare (Thomson, Methuen, or Routledge)
Lear: Longman Cultural editions
Winter's Tale: The Arden Shakespeare
Suggested Texts:
Shakespeare's Dramatic Genres (Danson, Lawrence: Oxford UP)
Doing Shakespeare (Palfrey, Simon: Arden Shakespeare)
As for a syllabus, you may expect that, with four weeks of class, we'll cover
one play every three days of the course, with extended classes of nearly two hours
each. With that much time, we'll attempt to cover extended information on cultural, historical, dramatic,
and even other representations of the plays, such as film.
Summer 1 Semester 2007 (office hours: 9:30 - 11:00, M Tu W Th)
__________________________________________________________________
Most Recent Semesters:
Spring Semester 2007
The Impulse Toward Religion: MWF 9:00 -9:50, Wilson 404 (the core-course
for the new Religion Studies minor)
British Drama to 1800: MWF 10:00 - 10:50, Wilson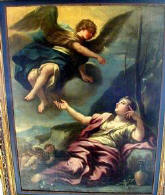 [Need help with the writing process? Click for "Sample Essays"]
Fall Semester 2006 (Office hours, email, phone numbers)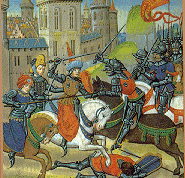 Introduction to Poetry and Drama: 2103-01 MWF: 8:00-8:50, RM 316B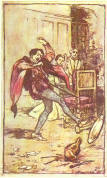 Shakespeare: 3233 MWF: 1:00-1:50, RM 411
Please note: in addition to teaching these two classes, I will serve as a "Faculty Fellow" for ASU's new Faculty Center for Teaching and Learning (Faculty: for information on how the Center can help you with teaching techniques, innovations, classroom suggestions, peer reviews for PRT, etc., please contact us. Don Maness will serve as Director, and Karen Yanowitz serves as the other Faculty Fellow for the 2006-07 academic year. Please watch this space for a link to the Center and what it offers, which will be forthcoming during the Second Summer term, 2006.
Fall Semester 2005 (Office hours, email, phone numbers)
ENG 2103-001 Introduction to Poetry and Drama (8:00: MWF)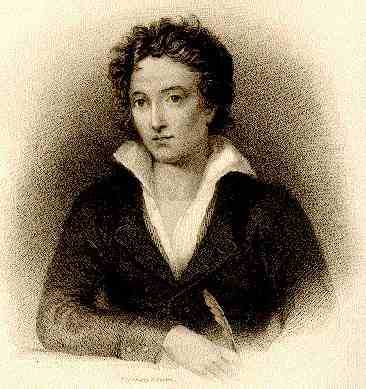 ENG 3233 Shakespeare Survey (12:30 p.m.: MWF)
ENG 2003 Introduction to Literature (sections 6 & 15; 10:00 a.m., 1:00 p.m.: MWF)
_________________________________________________________
Summer Term I 2005: British Novel, M-F: 9:50-11:30

__________________________________________________
Spring Semester 2005
Shakespeare Survey
Introduction to Literature
__________________________________________________________________
Fall Semester 2004
ENG 2003-20 Introduction to Literature 1
ENG 3233 Shakespeare Survey

ENG 1003-03 (Honors) Freshman Composition 1
ENG 2003-06 Introduction to Literature
_____________________________________________________________________________________________
Summer Term 2, 2004 ENG 4283 Modern British Literature

_____________________________________________________________
Spring Semester 2004

ENG 4183/5183 Renaissance Drama
ENG 2003 Introduction to Literature 1
_____________________________________________________________________
Summer Term I 2003:
ENG 6233 Graduate Shakespeare Seminar
___________________________________________________________________________________________________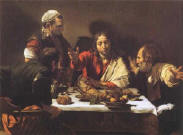 Spring Semester 2003:
ENG 3483 The Bible as Literature (an online course)
______________________________________________________
Honors 3323 "America Between the Wars, I & II"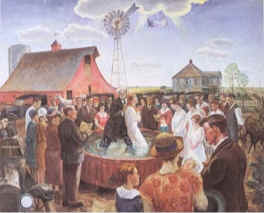 (WW I & II)
(Honors Seminar Room, LIB 103) Tue. & Thurs. 2:00-3:15


Office: Wilson Hall 313-D: 972-2625; 972-3043; wnarey@astate.edu
For additional courses I have or will teach (upper-level interdisciplinary seminars), go to the Honors Seminars page.