This course was first offered as a web, on-line course in the spring, 2003. Students wishing information on the class as it currently exists should consult the professor for that semester. As well, students will here be able to access all information first offered only as a web-course; however, the professor teaching the current class may object to some of this material, change it, not offer what one may find here, etc. This represents the advantage of a state-school religion program: disagreements abound, and students benefit from the arguments provided for teaching, emphasizing, interpreting, or suggesting what becomes most important in such a course. For questions, please check the current Arkansas State University Undergraduate Bulletin, which lists the course in the Department of English & Philosophy as ENG 3483, with the following course description:
"An analytical/critical study of selected books of the Bible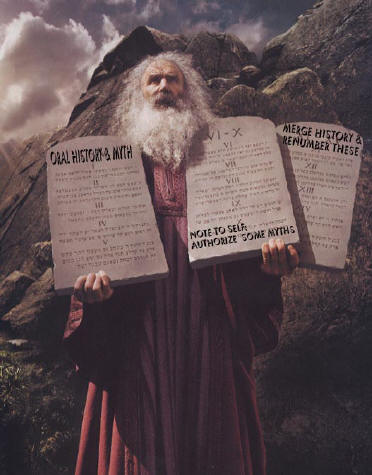 with an emphasis on its component genres, literary qualities, and influence."
Moreover, I would urge students interested in this material to consider classes in the Religion Studies minor (among which is "The Bible as Literature," which requires 18 hours for completion, remains interdisciplinary, and requires but one required course for completion: "The Impulse Toward Religion," ENG 1643. You'll find more information about the minor within this site, at
Suggested Reading and Annotated Bibliography
Please note: if you have previously visited this site, materials under The Bible as Literature course have now been moved to Religion Studies, a minor under the auspices of English & Philosophy, but consisting of interdisciplinary classes that comprise the 18 hour degree.
For information on the program or for helpful materials, click here.