This course affords students an opportunity to appreciate the literary genres of poetry and drama in order to have a solid understanding of what constitutes form, an appreciation of visual metaphor—whether literal or suggested—and discrimination, in the finest sense

of the word. Students should expect lecture and class discussion to further these appreciations, so that these qualities reveal the artistic endeavors of poetical expression or dramatic effect as representative of all great civilizations.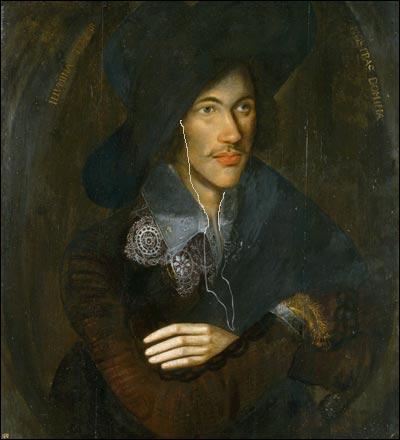 Rhythm and metrical flow lie at the heart of all life, from our brain waves, pulse, seasonal moods, changes, or aging, following a pattern emulated and sustained by poetry or its physical manifestation in drama. Toward these ends, this class attempts to help students realize the qualities and necessities of the poetic and dramatic genres; that is, poetry and drama give us the basic qualities of human expression, in joy, sadness, frustration, or conflict.
The most immediate and confrontational art form remains the drama, which has been censored, restrained, or banned more than any other artistic form of expression; in like manner, poetry represents our interior thoughts, the single voice reflecting upon, reasoning with, or arguing against
any number of thoughts, emotions, or actions, so that the genre has been prized above all other forms of human thought. It's incorporation into the drama heightens the impact of that expression.
Our class will examine these two genres in the light of history, society, cultural changes, and other causes for stating our emotions: the poems will demonstrate the test of time, and the drama will challenge us to understand the necessity and impact at the time of staging. We'll view both poetry and drama as personal and public expressions.
The texts for this course may vary; in the past it has used Poems, Poets, Poetry (Bedford/St. Martin's, 2nd edition), edited by Helen Vendler, and the Bedford Introduction to Drama (5th edition), edited by Lee Jacobus; however, texts vary by semester; please check the current syllabus for the appropriate textbooks.

Other classes have used individual drama texts and Poetry: An Introduction, edited by Robert DiYanni (McGraw-Hill).
Please remember that this course allows up to six absences (on a Monday, Wednesday, Friday schedule, four absences on a Tuesday/Thursday calendar: two weeks of any semester); should you miss more classes, your grade will suffer. The course requirements consist of a midterm and final examination, one paper, 5 to 8 pp., or two papers, 3 to 5 pp.—if you need help with your writing of a critical essay, I recommend the two papers, the first of which will be due on the day of the midterm, the other the last day of class. As well, if the class decides that too view grades are available, we can have another short test between midterm and final. Memorizing no fewer than ten lines of poetry or dramatic monologue will gain you extra credit, should you wish it—there's no need to perform; merely recite the lines in class.
Please check my current semester office hours; as well, I ask that you not ask me to return phone calls or to respond to voice emails—either come by during office hours, or call/email to make an appointment: wnarey@astate.edu, 972-2625; -3043. As well, this site has a page with writing samples, complete with editing comments: Click here to find sample papers and other useful information; suggestions for writing will appear soon for the fall 2006 course--the link at the top of this page will take one there, when activated.