Graduate Shakespeare Seminar (6233)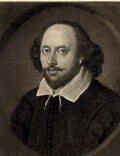 First Summer Term, 2003: 9:50-11:30 a.m.
Dr. Wayne Narey
The graduate seminar in Shakespeare this summer offers a unique experience for students. Rather than the usual survey course, our focus will be on Shakespeare's middle-period tragedies, the so-called "Great Tragedies": Hamlet, Othello, King Lear, and Macbeth. In addition to the concentration of study that these works deserve, the class will focus on performance; that is, we'll discuss staging techniques, Elizabethan acting styles, stage movement and grouping, and add stage history and film adaptation to better understand the exceptional nature of an exciting dramatic experience, where the audience was as much a part of the action as the actors themselves.
Collectively, these plays represent the finest achievements of the amazingly rich corpus of dramatic literature during the Elizabethan era. In our study this summer, we'll come to appreciate why in a number of rich and diverse ways that would otherwise be impossible in a larger format with more works to consider.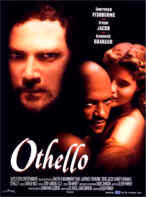 Because of our specialized focus, we'll also spend more time on the beauty of the language as a vehicle for understanding the actor's role, noting the many ways in which the directorial signals are intricately woven within the fabric of the poetry. We'll study how the exhausting repertory schedule, coupled with the brevity of rehearsal time, led to an ensemble group of actors who took direction from the text (they only had copies of their own roles from which to memorize) and their own instincts (as they heard the other actors' lines for the first time).
Since performance will be our focus, film will also play an integral part in our study, as we compare a number of famous productions and contrast as well the interpretations of individual scenes. The seminar will afford us the opportunity to share those

experiences in a more intimate setting. And in lieu of some of the usual requirements, students will serve as knowledgeable audience, contributing their own experiences and critique of film adaptations. We'll blend scholarship, Elizabethan theatrical practices, and fun in an endeavor to understand the lasting power of these plays and the vibrancy they still hold after nearly four-hundred years.