Minor in Religious Studies
The minor in Religious Studies Program consists of 18 interdisciplinary hours, which a student may satisfy through history, philosophy, political science, literature, sociology, psychology, the arts, or any course that has at least 50% of its content in religion. Currently, we're at work in identifying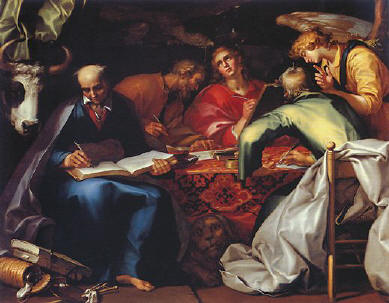 all those potential courses. For now, students having questions should consult with the department that offers a course that seems to satisfy that demand.
In addition, all students must take the core-course, "The Impulse Toward Religion," which the English & Philosophy department offers as ENG 1443. This class investigates why humanity has a need for a spiritual belief, supreme being, or guide for moral and/or belief systems; all people apparently share this common need, and we'll attempt to understand the reasons for and how humanity has responded to that desire over the millennia. As well, the course will cover the basics of the most common of world faiths (owing to the time limitations and interests of most Western peoples): Judaism, Christianity, and Islam, with a portion of this all-too short semester devoted to Western faiths that adhere to texts individual to their beliefs.
Admittedly, this core course represents an ambitious semester; however, the program endeavors to offer students a sufficient background to draw upon in further study of the myriad understandings of belief. Please note, as well,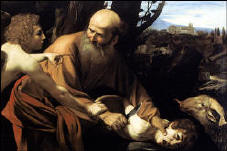 that the Religious Studies minor will not adhere to a particular belief or even argue that any of this knowledge constitutes a correct study. We underscore that, at Arkansas State University--a public institution--whether study of the Torah, Christian Scriptures, the Koran, or any text of faith, the appreciation, background, and implementation of the text, whether in history, philosophy, or creative expression, remains the purpose of the program.
(Please check back with this site, currently under construction, for additional information: the core-course, "The Impulse Toward Religion" will begin with the spring, 2007 semester.)
Check back for information on the program, the core course--"The Impulse Toward Religion"--and available classes in order to satisfy the minor, 18 hours, as well as other helpful information about plans, potentially new courses, and most especially, what you may expect from the minor degree.
The core course--"An Impulse Toward Religion"--will focus on why humanity has desires to find an "Other" or a reason to believe that another life exists beyond our current existence. Toward this end, we'll look at some anthropology suggestions, myth and the power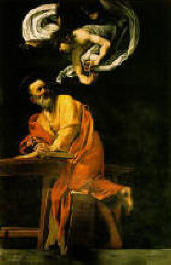 of metaphor (Campbell and others), as well as controversial ideas by Freud and other philosophers who have attempted an explanation about humanity's desire to see life beyond our current existence; as well, we'll look at the earliest explanations in civilization (through epic literature, religious texts, and other writings) as to why we believe that heaven, hell, or other eternal life awaits.
In addition to the historical reasons for the everlasting, the class will provide a concise view of three great religions: Judaism, Christianity, and Islam. We'll discuss the views and "conditions" of these religions as a means to inform students about basic beliefs. The core course should help students to understand the basic information necessary to a further study and scholarship for the subtleties of the art, literature, history, politics, and social impact of religious belief in Western studies, as well as to prepare them for the possibilities beyond the immediate studies of Western culture.
What we hope all will gain through these classes--students and instructors alike--incorporates the knowledge, tolerance, and the reasons for belief systems that humanity shares,

as well as to distinguish the many reasons and justifications for faiths that remain outside our immediate experiences and all too unfamiliar to many of us. Thus, armed with that "information and understanding" we trust that all of us will know why we believe what we do, how we fit into a world community, and then comprehend the differences between mere opinion and prejudice with that of informed judgment.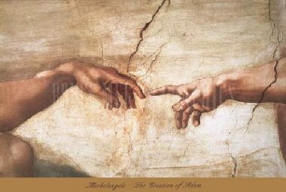 The core course for this program is ENG 1443, available Spring Semester, 2007. Of all courses available in the Religious Studies minor, this course alone remains required; all other classes will be interdisciplinary, and we encourage students to take classes in one of three designated areas: 1)the Historical Background and Beliefs of Various Religious Tenets, 2) the Sociological and Political Ramifications and Uses of Religion, and 3) the Creative Expressions of Religious Beliefs.
Watch this site for courses that will fulfill the Religious Studies minor; begin with the core course, available Spring Semester, 2007.
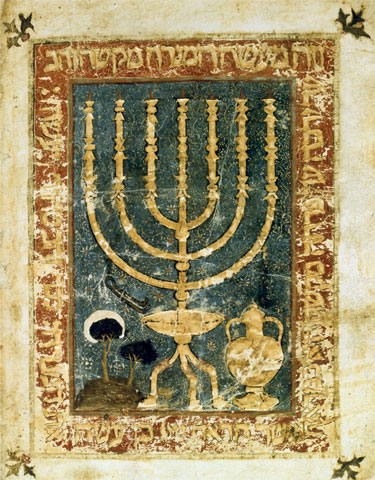 Classes to date that satisfy the Religious Studies Minor:
The core-course, required of all students: ENG 1443: "The Impulse Toward Religion" (offered each spring semester)
All other classes are interdisciplinary, and may be selected from the following (note: others will appear soon, so check programs and return here for information)
ART 4553 Early Christian through Gothic Art History--odd Springs
BIOL (several have been offered: more information to follow)
Church Music: a 2-hour course designed for music majors or non music majors, scheduled for the fall, 2007, offered through Music, Fine Arts
ENG 3483 The Bible as Literature--odd Springs
ENG 4623 Mythology--odd Springs
ENG 4463 American Indian Religions (Special Topics Seminar: fall semester 2007; TR 11:00-12:15)
HIST 3193 The Crusades--to be determined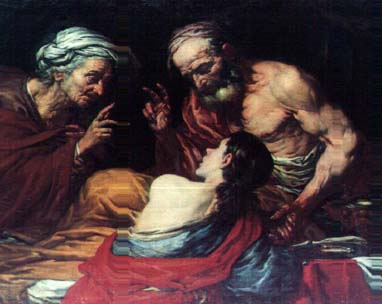 HNRS 4213 (Seminar) The Western Religious Experience--periodically (this course may appear next in English)
HNRS 3913 (Seminar) Love and Death--periodically (this course may appear next in English)
PHIL 3313 Philosophy of Religion--odd Falls
PHIL 3623 Eastern Philosophy-- even Springs
POSC 4003003 Religion and Politics (Special Topics
Seminar; fall semester 2007; TR 12:30-1:45)
SOC 3363 Sociology of Religion--by demand
SW 4363 Religion and Spirituality in Social Work Practice--periodically
* As one can see from the above, many of these courses depend upon student demand; ask your respective department when it may offer it.
More pages will follow, explaining the courses offered for this minor, brief descriptions, and a breakdown that allows one to choose from 1) historical/faith-explained courses, 2) those that reflect and clarify psychological and sociological influences, and 3) classes that offer creative expressions of faith and belief. The spring, 2007 semester represents the first the first offerings of the minor; please check back to see the courses offered as this program develops.
[Home]